In an independent broker-dealer landscape where scale and size continue to be the dominant themes, it can be challenging for smaller and mid-sized firms – IBDs with between 100 to 500 financial advisors – to distinguish themselves with prospective advisor recruits.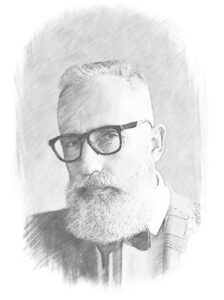 But Prospera Financial Services, headquartered in Dallas, Texas and founded in 1982, stands out as an example of how you don't have to be big to thrive.
An independent broker-dealer and corporate RIA that works with both First Clearing and Pershing, Prospera supports 144 independent financial advisor businesses across the country, with a total of $14 billion.
Based on combined recruiting and organic growth efforts, the firm has generated four-fold growth since 2007. In 2020, Prospera enjoyed a growth rate of 20%, and this year, the firm is on pace to meet or exceed that 20% growth rate.
Tarah Williams, Chief Administrative Officer, has played a significant role in helping to support the firm's ongoing success, with oversight of marketing and corporate communications as a core part of her role on Prospera's leadership team.
Having joined the firm in 2007, Williams has also previously worked within the business development and relationship management functions at Prospera.
To find out more about how small and mid-sized firms can succeed in recruiting, retaining and supporting the growth of independent financial advisor businesses – current industry consolidation trends notwithstanding – WSR connected with Tarah Williams.
WSR: What are the biggest marketing and communications opportunities and challenges for mid-sized firms in today's industry environment, where the conversation seems to be all about scale and resources?
Client experience IS the new marketing. The opportunity is in creating a seamless advisor experience, with the client in this context being the financial advisor.
Breaking through the noise isn't about catchy slogans or pictures, though unique branding and imagery is important.
It's about how EASY we are to do business with – Regardless of our size.
The challenge is to create a client journey map, dissecting each step clients take when working with us, then finding out how we can clean streamline things and make it easier.
WSR: Is there a "sweet spot" advisor that tends to be an ideal fit with Prospera? And how does Prospera differentiate itself to prospective financial advisor recruits who are also looking at larger firms?
Prospera advisors tend to have over $75 million in AUM and a keen focus on gold standard service. They are fiercely independent and interested in defining their own brand of success.
They look to Prospera to deliver true independence, flexibility and support that they need to successfully run, grow and protect their business.
In fact, Prospera's size is our proudest attribute. With a 2.4:1 staff to advisor ratio, we personify the ability to be nimble, responsive, and keep things personal.
WSR: For mid-sized firms, what are the top three things that offer the most ROI for recruiting marketing efforts, in your experience?
First, internal touch plans – Working for advisor advocates can be a double whammy. Our retention rate stays high, and we are incenting our own advisors to refer their friends rather than paying an external recruiter.
Second, participating in magazine or website surveys – The extra cred that comes from sitting on the top of some of the award lists with the "big dogs" helps to prove to advisors that we mean business. We can be competent, care about our advisors, present ourselves with character, and be competitive with firms of any size.
Third, targeted email campaigns – Not a blast, but a target. Really speaking no-nonsense and to the heart of the matter has resonated in our recruiting efforts, which drives tangible ROI.
WSR: What are the top four "must have" forms of marketing support independent financial advisors need?
First, website support. Marketers can work directly to support the advisor's needs and do the heavy lifting during a website build. After launch, it's just as important to have support keeping the website properly maintained.
Second, graphic design. It's valuable to have an experienced designer help with logo creation, brand development, stationery design. An in-house graphic designer keeps this process personal… and it's easier on the budget.
Next, content creation. Marketing teams can assist with copywriting and content creation, putting together materials like newsletters, brochures, and client presentations to help build an advisor's brand.
Additionally, project management. Advisors take care of clients. The marketing team needs to be able to juggle and manage their marketing, event, and client experience initiatives.
WSR: Now that the pandemic is largely contained, are there any television series that you regret not binge watching over the past 15 months – And why?
I'd say "The Queen's Gambit" for the following reasons:
Fashion – Features a one-woman parade of super-cool mod looks.
Passion – Loving chess with such a passion that many of us will never experience for anything.
Resilience – She is in constant danger of losing control of her life, but she always rallies.
And, the show celebrates intellect and makes it glamorous.