One of two spouses tells her financial advisor to immediately liquidate and transfer all joint investment assets to a bank account of her choice – And the advisor can't confirm whether the husband is on board with this.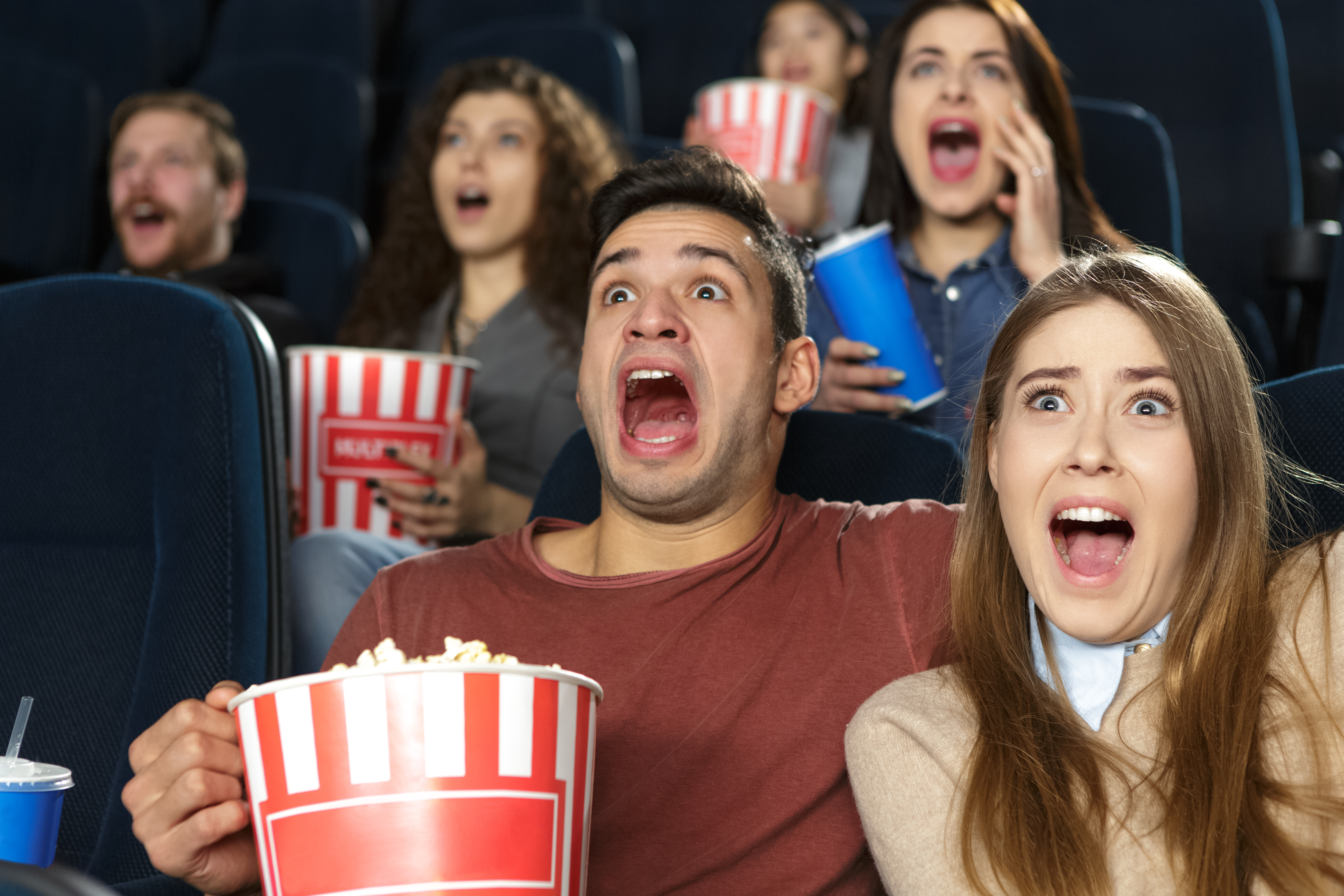 Welcome to Nightmare on Compliance Street!
My name is Sander Ressler, and this is my monthly column where I leverage my 30 years of experience in compliance supervision to address the scariest and toughest compliance problems submitted anonymously by members of the Wealth Solutions Report community.
Since the launch of Nightmare on Compliance Street, I've had a surge of emails from WSR readers submitting their questions to me. Thanks so much for engaging with me!
Please note that I do my best to spotlight as many inquiries as possible, but at the end of the day, I will choose the inquiries that are both especially thorny, yet applicable to a wide industry audience.
This week we have one key reader-submitted query that I think has enough relevance that it merits our total focus for the column. Here goes:
Dear Sander:
I'm a financial advisor, and I have been serving a married, male client for over 10 years. The client has a joint account with his wife with a lot of assets in it.
I've never spoken to the wife until today, when she called me and told me to liquidate everything in the account, and wire the funds to her bank account as soon as they are available.
I've tried to reach her husband by email and voicemail, but he hasn't responded. This isn't unusual because I know that he's a businessman and he travels internationally for work. He's usually unreachable for days at a time.
Now, I know I have to obey a client's instructions. And I know the wife's a client, and I know she's given me instructions. But I really feel uncomfortable taking her instructions without talking to her husband first. What should I do?
Tense in Tampa Bay
Sander Ressler's Advice: Tense in Tampa Bay, though it seems reasonable that we have to obey all client instructions, you're not exactly correct in your assumption.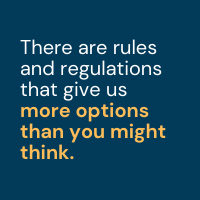 First, there are rules and regulations in the industry that give us more options than you might think. For example, many new account forms have provisions for the need for all parties on an account to give instructions when there are certain circumstances present. Your resource in the legal department can certainly advise you if this applies to your firm.

Additionally, what is the age of the clients involved? I ask because, if a client is above age 65, there are provisions within elder care rules that allow firms to act independently of their client's instructions while an investigation of the circumstances is conducted.

You can get more information on this aspect of elder care rules if you Google FINRA Rule 2165. And if you have any questions about interpreting that rule, a representative in your compliance department can surely help you.

Another item to consider with these circumstances: The transfer of funds from one financial institution to another does fall under anti-money laundering rules.

Your firm should have anti-money laundering policies and procedures available to you to read. I would also contact your representative in your AML department to see if they can also assist you. Never, ever keep issues like this to yourself.

Take detailed contemporaneous notes, no matter who you speak with, husband or wife, and most importantly, be impartial with each of them.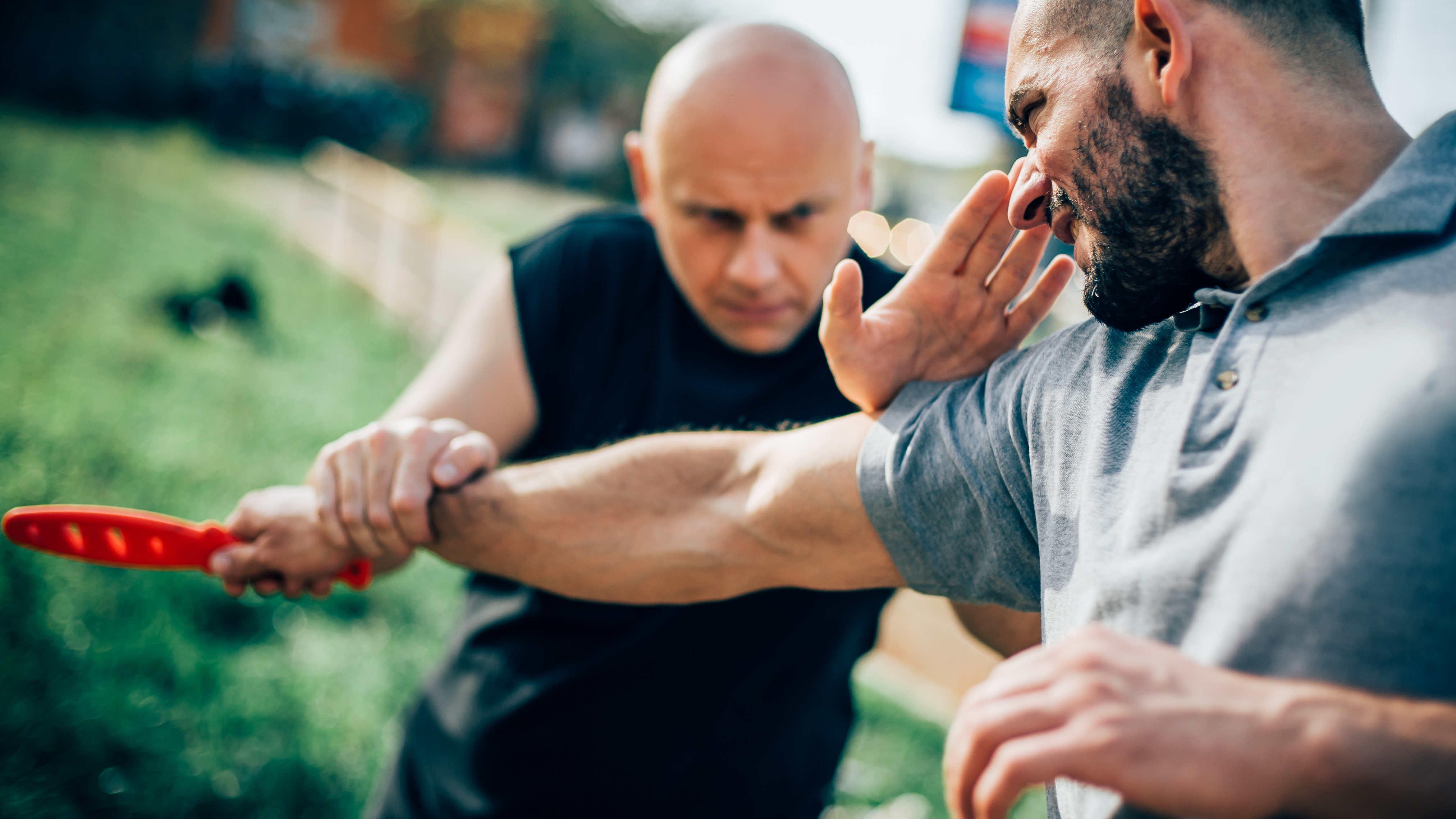 And here are some important closing thoughts:
Maybe I'm wrong, but I'm sensing that you feel a sense of loyalty for the husband, as he's been your primary contact for years, and if so, you need to push that aside. Self-preservation is key
This situation has serious potential to end up in a legal or regulatory complaint unless you are very, very careful.

In matters like these, self-preservation is key, because nobody wants a customer complaint on their U4.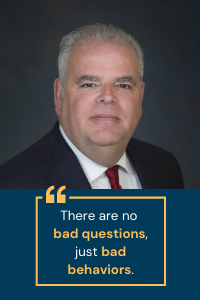 In general, financial advisors should immediately contact your branch manager or supervisor upon receiving any type of suspicion that there's a client-related problem that could happen, especially when you have a potentially significant problem like this one.
Work together with your supervisor, your compliance department, your legal department, and your anti-money laundering department to protect yourself and your business.
And on that happy note, until next month's Nightmare on Compliance Street, this is Sander Ressler reminding the WSR community that there are no bad questions, just bad behaviors.
Keep those questions coming and thank you again!